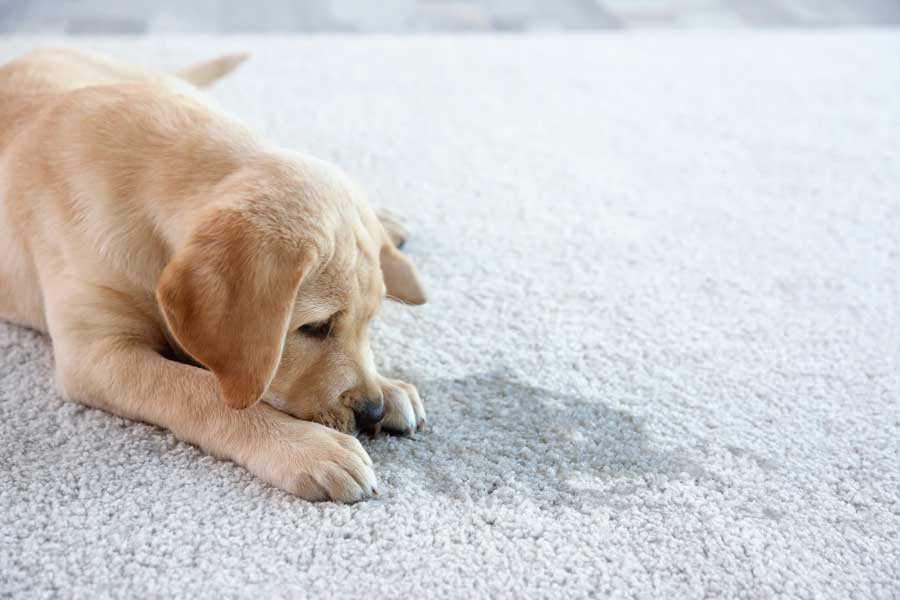 Carpet patching is a technique used by our team here at Elite Carpet Cleaning & Repair. It is used to repair pet-damaged carpets or any kind of damaged carpet by replacing the damaged area with a patch of matching carpet. If your carpets are plagued by scars from pet damage, here's how carpet patching can help.
Finding a Matching Carpet Patch
Many people wonder how patching works. How can you find an exact match for your existing carpeting in terms of color, texture, and pile. We refer to the new patch of carpet as a donor piece and this can be obtained from an inconspicuous area of the carpet, such as a closet, or from leftover carpet remnants if available. Alternatively, you may need to purchase a small piece of matching carpet from a supplier. Sometimes, we might even have a matching donor piece in our reserves.
Removing the Damaged Section
After we have located a donor piece that will match your carpeting, we then get to work removing the damaged piece of carpet. Instead of ripping out the entirety of your carpeting, we can simply remove the one part that is damaged and destroyed. This, of course, is less time consuming and less costly.
Preparing the Patch
Next, we take the matching carpet piece and cut it slightly larger than the hole created. While placing the patch, we make sure to give careful consideration to the direction of the pile. That way, we can make sure that the patch blends in with the direction that the rest of your carpet is laying in.
Blending the Patch
Once the patch is securely in place, we use a carpet brush to blend the patched area with the surrounding carpet. Because the patch has not yet been exposed to sunlight and foot traffic, it may be more noticeable in the first month or so but give it time and the repair will blend more and more.
Ultimately, carpet patching can be a cost-effective and efficient solution for repairing pet-damaged carpets, especially when the damage is confined to specific areas. However, it's important to note that the success of the patching process depends on the skill and precision of the repair work. Elite is a team of professionals you can trust. We stand by our work. If you are interested in testing us out, give us a call today!