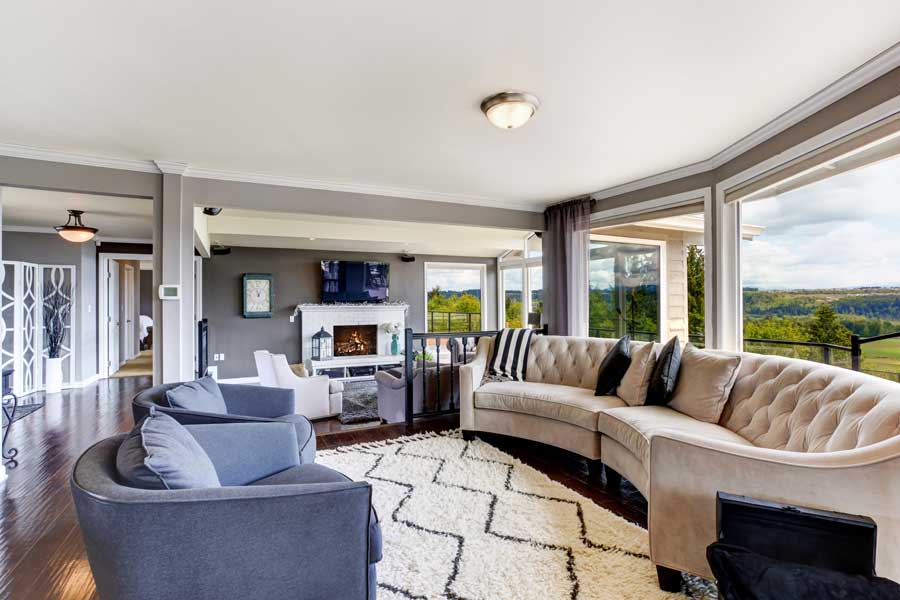 Wall to wall carpet is a classic in many homes, but there are some homeowners who prefer the look of hardwood floors instead. When the majority of your home is bare floor, the addition of a rug can bring in a lot of style and comfort. The problem is, though, when it comes time to clean. Because rugs come in a wide variety of patterns and textures, knowing tips for cleaning the specific kind of rug you have is important. That is why we wanted to share the keys for cleaning some of the most popular kinds of rugs with you here today.
Woven
If your woven or braided rug is small enough, placing it in a pillowcase and running it in the washing machine is an option. Wash on cool and tumble dry on a low setting. If it really is too large to do that, you can purchase a commercial grade carpet cleaner from your local home improvement store. Follow the instructions on the container to either spot clean or do the entire surface area. Make sure the rug is fully dry before putting back in place.
Jute and Sisal
Natural fiber rugs like jute and sisal are both tough and attractive. Many are easy to flip and get use out of both sides. Vacuuming regularly is the main way to keep these rugs in good condition, but sometimes tougher stains can develop. To clean these, place a towel underneath the rug and using a soft bristled brush, scrub at the affected area. Rinse with a small amount of clean water. Place a fan next to the rug to dry it as quickly as possible.
Hide
Sheepskin, hide rugs, and their faux counterparts may seem tricky to clean, but this is not necessarily true. When it comes to spot cleaning these kinds of rugs, keeping talcum powder on hand will be key. For most spots you can sprinkle a bit of talcum powder onto the target area and leave it to sit for a few hours. Follow that up by brushing the powder through the hairs. At the end of the process, shake the powder out of the rug. Repeat as necessary.
Despite our best efforts, there are times when you just need to call in a professional. At Elite, we have the skills and equipment to deep clean your rugs while maintaining their appearance. It is recommended that you have your rugs thoroughly cleaned every 12-18 months and we would love to be a part of your maintenance team. Give us a call today!